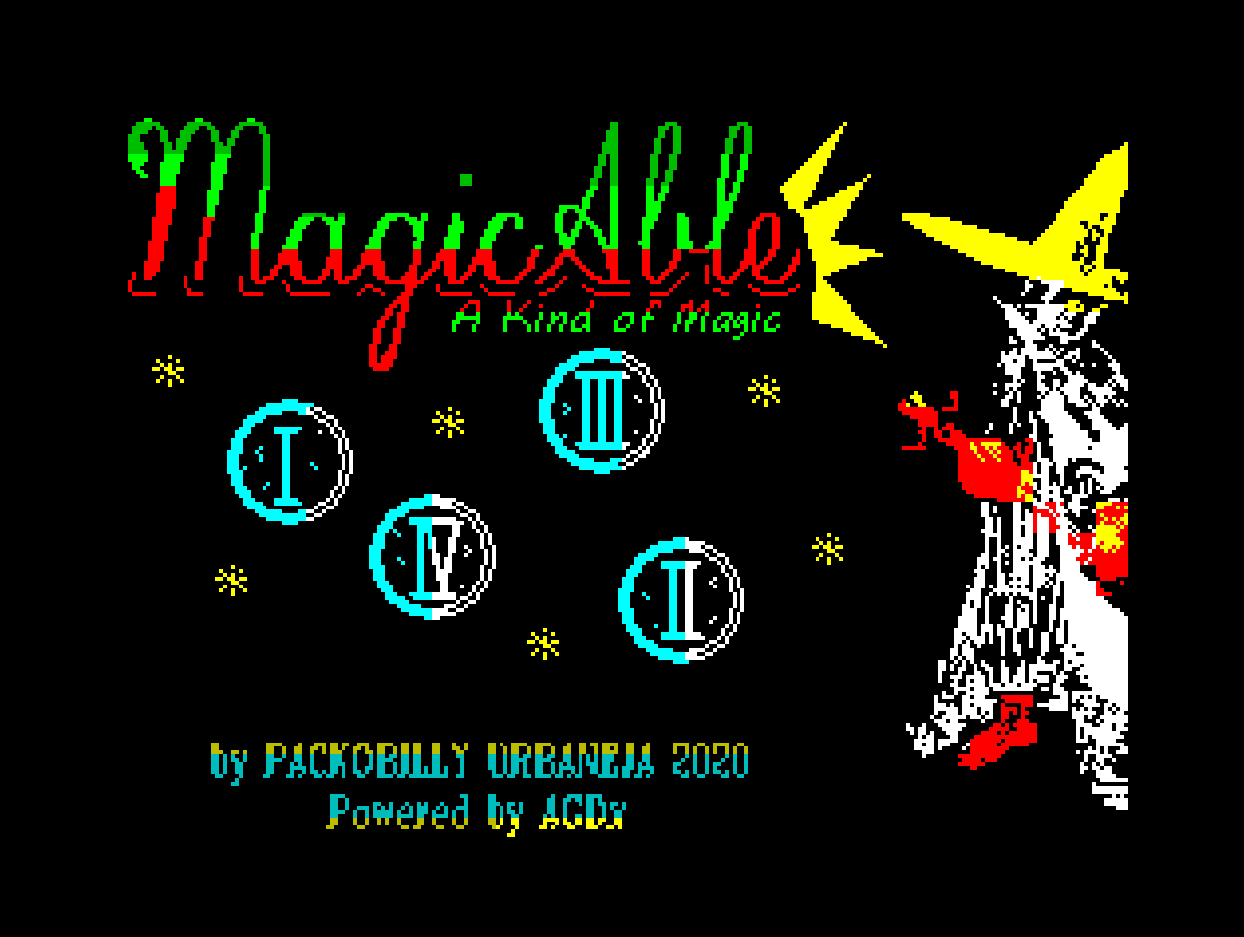 MagicAble
MagicAble
by Packobilly
In the beginning there was nothing.
Nothing except Magic.
Peace and balance reigned in Arnaroth.
The sixteen Dark Talismans were kept in the Cauldron of Providence, and thus everything remained in its place.
Until now…
The Forces of the Underworld have scattered the Talismans throughout the Kingdom of Arnaroth, plunging everything into utter chaos.
Four, in The Haunted Forest.
Four, in The Scary Dungeon.
Four, in The Cursed Castle.
And four others, in The Doomed Cave.
And to make matters worse, you, the fat old wizard Able, guardian of The Old Nest, are the one designated to return them to The Cauldron of Providence.
Immerse yourself in a magical adventure in which there is only one end ... Return peace to the Kingdom of Arnaroth. Will you be able?
Special Thanks to
Johnathan Cauldwell, for the incredible tool.
Alessandro Grussu, for his tips.
David Saphier and Allan Turvey, for that magic code.
Asteroide ZX, for his help.
Sergio The PoPe, for that knowledge.
THANK YOU ALL.
"Su nueva propuesta, MagicAble: A Kind of Magic, también confirma algo más. Cuando la idea es buena y aporta elementos innovadores, las condiciones se crean de inmediato para que el juego alcance un alto nivel y sea un éxito." PLANET SINCLAIR.
http://planetasinclair.blogspot.com/2020/06/magicable-kind-of-magic.html

Download
Click download now to get access to the following files:
MagicGuideEngEsp.pdf
47 kB